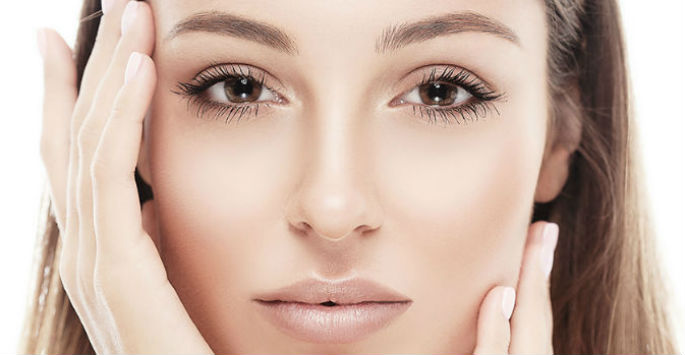 When you want a clear change to your face, you want to work with someone who you can trust to be looking out for your best interests at all times and someone with whom you feel comfortable. This combination may seem difficult, if not impossible, to find most of the time. You may find someone who has a great personality and who treats you with deep respect and great compassion but who does not have the educational background, experience and qualifications necessary for performing an in-depth cosmetic surgery procedure. On the other hand, you may be able to find a surgeon who has all of the right qualifications but who does not leave you feeling comfortable after your appointment or who does not seem open and willing to discuss your concerns during your appointments. This difficulty in finding the perfect cosmetic surgeon for your needs is particularly evident when you are living in a more rural location. Although cosmetic surgery offices abound along the East Coast and in such places as California and Florida, they may seem to be few and far between in the Midwestern states where few true metropolitan areas exist. If you are currently living in Nebraska, you have one clear choice when it comes to a facial plastic surgeon. Dr. John Harbison has all of the professional qualifications that will have you feeling great about choosing him, and his office is located conveniently in the large city of Omaha. When you need someone you can trust, turn to Dr. Harbison for the highest quality of care combined with local convenience.
A Cosmetic Surgery Specialist
Choosing your plastic surgeon is one of the most important decisions you will ever make for yourself because your surgeon will determine exactly how you look post-surgery. Your face is what people notice first about you most of the time, and the proportions between your eyes and nose and your nose and mouth, as well as your facial symmetry and bone structure, help to determine how naturally beautiful you appear. Facial cosmetic surgery is truly a science with a great deal of artistry mixed in, and the surgeon will need to focus on both of these areas in order to achieve the perfect look for you.
When you are looking for a cosmetic surgeon, you will be looking at many aspects of his or her expertise, experience, education, care and personality. You should also be asking plenty of questions of both the office staff when you contact them via telephone and of the surgeon when you arrive in the office for your initial consultation. Some of the questions that you will need answers to before you can finalize your decision include the following:
-Are you board-certified, and what other qualifications do you have?
-Where did you receive your degree and your training?
-How much experience do you have in my desired procedure?
-Can I see before-and-after pictures of your previous patients who have gone through similar procedures?
-Where do you perform your surgeries?
-Are you willing to answer my questions and address my concerns before the surgery?
-Can you work with my individual goals and unique needs?
Skipping any of these questions can leave you feeling unsure of what you are getting yourself into and nervous about your upcoming procedure. However, feeling assured that you have found a provider who can meet all of your unique needs and answer all of these questions to your satisfaction will leave you feeling confident and comfortable both pre- and post-surgery.
When you choose Dr. John Harbison at Omaha Face Plastic Surgery & Medspa, he will make sure that he answers all of these questions and more to your satisfaction. He wants you to feel completely comfortable with him, his care, his office and all of his staff. He and his team will take plenty of time to answer questions, get to know you and explain the process, including financial options and anything else that pertains to your surgery.
Dr. John Harbison provides a wide range of surgical procedures to meet the needs of his many clients who visit him from all around the Omaha area. In particular, he provides the following surgical services to his clients:
-Blepharoplasty
-Brow lift
-Facelift
-Fat Grafting
-Genioplasty
-Hairline advancement
-Laser liposuction
-Lip lift
-Otoplasty
-Neck lift
-Rhinoplasty
In addition, he provides a variety of non-surgical services for those who do not want to undergo surgery but who still want to see real changes in the look of their faces and bodies. Some of these procedures include:
-BOTOX®/Dysport® injections
-Dermal filler injections
-Dermaplaning
-Non-surgical rhinoplasty
-BBL therapy
-Kybella®
-Laser resurfacing
-Vein reduction
-Skin microneedling
-Platelet-rich plasma injections
As you can see, Dr. Harbison is the smart choice when it comes to nearly any surgical and non-surgical procedures for the face or body. His experience and skill in a variety of the most popular procedures makes him the ideal choice for you whether you have been unhappy with your looks for years or simply want to look a bit more ageless.
A Reconstructive Surgery Specialist
Dr. John Harbison is also a great choice for all types of reconstructive surgeries. Reconstructive surgeries help you regain not only your good looks, but also the functionality of your body or face once again. They are the ideal choice if disease, medications, past surgeries, old injuries or scarring have changed the look of your skin, harmed your nerves or ruined the symmetry of your face. Dr. Harbison specializes in skin cancer reconstruction and facial nerve reanimation to get you looking and feeling your best again.
Skin cancer often results in the loss of large areas of skin if cancerous lesions are removed. When these lesions are located on the face, great care must be taken to treat the area using skin flaps, skin grafting or a combination of therapies to achieve the best results. In many cases, you will find that the healed area will look completely natural, and you will not even be able to tell that you had skin reconstruction performed. However, results vary from patient to patient based on a number of factors.
Finally, facial nerve reconstruction is a unique surgical option primarily used for those whose facial nerves have been injured through diseases or surgeries. For example, some individuals have had strokes or dealt with Bell's Palsy for a time, leading to partial or total paralysis of one or both sides of the face. In addition, certain injuries, especially traumatic ones, may damage the nerves and their connections to the small muscles of the face that move the eyebrows, cheeks, mouth and more. Dr. Harbison's precise surgical treatments can help to restore facial animation to many areas of the face so that clients can look their best, feel comfortable in their own skin and properly move their eyes and mouth again.
Your Clear and Trusted Choice
Whether you need cosmetic or reconstructive surgery, Dr. John Harbison is the obvious choice in the Omaha area. He is the go-to choice here because he has the education, knowledge and skills to perform the most cutting-edge surgeries available today, bringing quality services to people living in the Midwest.
Originally from Kansas City, Dr. Harbison has remained true to his Midwestern roots by returning here following his education at the University of Missouri School of Medicine and his surgical fellowship in California. He received plenty of experience in head and neck surgery, as well as facial plastic and reconstructive surgery, before starting his own practice here.
Since completing his fellowship and working in his own practice, Dr. Harbison has remained at the forefront of plastic surgery by writing several articles regarding facial plastic surgery and head and neck surgery. He has also guest lectured for specialized cosmetic surgery courses.
Dr. Harbison makes it his goal to connect personally with each of his patients. His open and outgoing personality will immediately set you at ease, and you are sure to feel comfortable asking him any questions you may have. He will always take time during your consultation and prior to surgery to tell you exactly what is going to happen, and he ensures that you know exactly what your recovery period will be like and how you should care for yourself following your procedure.
Choosing a surgeon for your facial plastic surgery can be difficult to do. You know that this is a choice that will affect you for the rest of your life, and it is one that you know you will need to make wisely if you expect to enjoy great results and an improvement in your self-image. You cannot rush into this choice, but you must make it cautiously while exploring your options, your needs and the surgeons who are available to you.
However, if you live in Omaha or the surrounding suburban or rural areas of Nebraska or western Iowa, you do have a clear choice. Dr. John Harbison, who practices at Omaha Face Plastic Surgery & Medspa, offers exactly what you need when it comes to cosmetic and reconstructive surgery of the face. Contact us today to book an appointment with our double board-certified facial plastic surgeon in Omaha. We look forward to hearing from you!