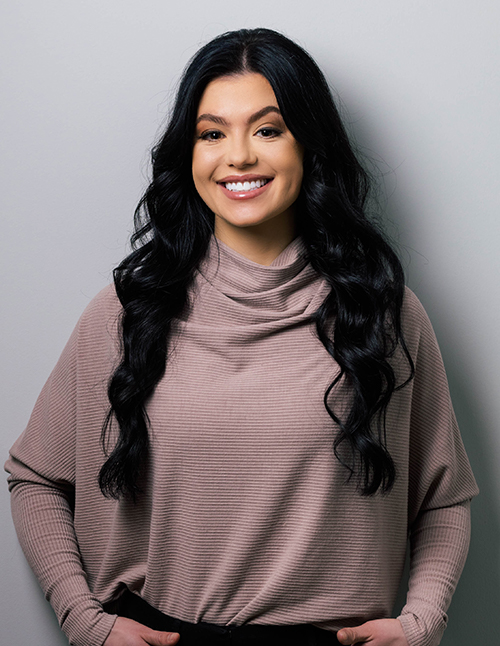 Holly Ebersole, BSN, RN
Operating Room & Aesthetic Nurse
Holly is one of the people you will meet in Omaha Face Plastic Surgery and Medspa. She grew up in the small town of Winfield, KS. She attended college at Newman University, where she graduated with her Bachelor of Science in Nursing. She began her nursing career at Nebraska Medicine, where she worked on the Solid Organ Transplant Unit.
Her goal has always been to enter the field of aesthetic medicine, therefore, being a part of the Omaha Face team has been a dream come true. She has a true passion for aesthetics and skincare. Making her patients feel more confident about themselves is a priority.
Holly is happily married to her husband Trenton. Outside of work, she loves fitness, nutrition, health, and wellness. She also enjoys golf, travel, and spend time with her husband and their dog, Cali. Holly is Omaha Face's Operating Room Nurse and Aesthetic Nurse. Holly performs chemical peels, microneedling, radiofrequency microneedling, dermaplaning, and more!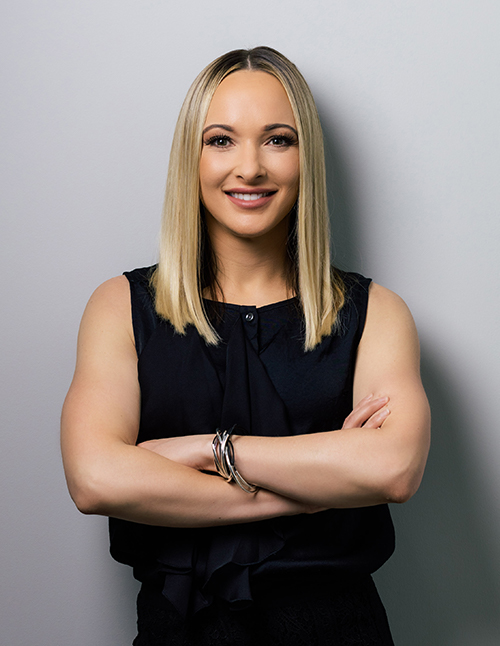 Ashley Fitzgibbons, PharmD, BCPS
Patient Care Coordinator and Practice Manager
Ashley Fitzgibbons was born and raised in Omaha, NE. After high school at Marian, she completed her undergraduate training at Saint Louis University. Ashley Fitzgibbons then obtained her Doctor of Pharmacy from University of Missouri-Kansas City in 2011. She then elected to specialize further and completed a pharmacotherapy residency program at Saint Luke's Hospital of Kansas City. She is a Board-Certified Pharmacotherapy Specialist.
Ashley's extensive background in pre-anesthesia testing and hospital medicine helps ensure our patients receive safe and comprehensive care at Omaha Face. Ashley meets with patients at their cosmetic consultation and works with them to schedule and prepare for a safe surgery and smooth recovery.
Outside of work, Ashley and John have 2 children, ages 3 and 5. In her free time, Ashley enjoys exercising, eating out, and a good glass of red wine.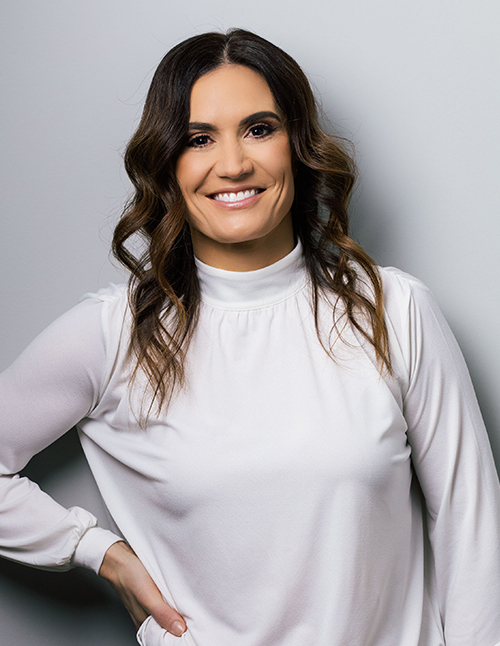 Amy Bierbaum, CRNA, MSN
Nurse Anesthetist
Amy is our anesthesia provider. She grew up in Council Bluffs, IA. Amy received her undergraduate degree from Nebraska Wesleyan University in Biopsychology. She then decided to go into nursing and graduated from Creighton University Accelerated Nursing program with her BSN. She worked at Creighton University Medical Center in the Intensive Care unit for 3 years prior to attending Bryan School of Nurse Anesthesia in Lincoln. Her anesthesia career has included 7 years at the University of Nebraska Medical Center as a Certified Registered Nurse Anesthetist prior to entering private practice.
Amy is married to her husband Adam, with whom she has three children ages 10, 8, and 5. Outside of work she loves to watch her kids' activities, coach softball, volleyball, and soccer, workout, travel, and spend time with her family.