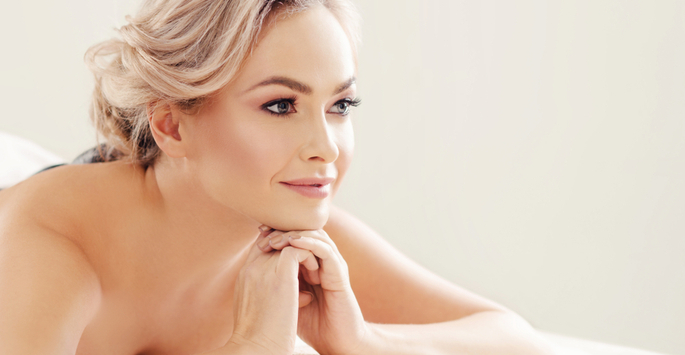 Is a Neck Lift Right for You? 5 Top Benefits
When it comes to your age, your neck can be as revealing as your face. It's an often overlooked part of the body, and few people do anything to protect the area or treat the signs of aging as they begin to emerge. If you're dissatisfied with the appearance of your neck and jaw, you may be a candidate for neck lift surgery at Omaha Face Plastic Surgery and Med Spa in Omaha, NE. If you'd like to know more, give us a call and speak with one of our medical professionals about the services we provide.
What Exactly Is a Neck Lift?
This is a cosmetic procedure designed to remove excess skin and fat in the area around your jawline, resulting in the creation of a more defined and youthful-appearing neck. The results are typically long-lasting, though cosmetic surgery cannot stop the aging process entirely.
What Does the Procedure Address?
As our bodies age, our skin tends to lose its elasticity resulting in loose, sagging skin, wrinkles, and a much older-looking appearance. A lift treats these issues by removing excess fat and skin from the target area around your neck and jawline, as well as fatty deposits under the chin that can result in a "turkey wattle."
This procedure can also address muscle banding in the neck, which can lead to abnormal contours. Losing your youthful contours in your face and neck can be caused by many things, including heredity, gravity, stress, environmental conditions, and the aging process. Whatever the cause, a neck left is effective at countering these issues and rejuvenating your neck and chin to create a more youthful appearance.
Top 5 Benefits of a Neck Lift
A youthful and slender neck should be tight and firm with no loose skin, double chin, or muscle banding. As time goes on and the aging process continues, your neck can develop deep wrinkles, significant amounts of lax skin, and excess fat deposits. The tissues also become weaker as they age and vertical muscle bands may appear.
It's pretty easy to ignore your neck when the face gets so much attention, but your neck can reveal your age as well. Below are a few of the top benefits to this procedure:
It Delays the Process of Aging
Unlike other cosmetic surgery options, a neck lift is often chosen by patients in their early-to-mid 30s. This is often because certain lifestyle factors and daily practices can cause the area to age faster than your face. For example, those who spend a lot of time in the sun tend to skip the neck when applying sunblock, allowing the full might of the sun's rays to cause their neck skin to age faster than other parts of their body.
When you undergo a cosmetic neck surgery at an earlier age, you help turn back the hands of time. You will start to notice differences in your appearance shortly after surgery, and you'll continue to reap the benefits of a more youthful-looking neck even as you continue to age. The results are permanent, and aging will continue, but you'll look more youthful than you would have had you not chosen to undergo the procedure.
The Results Can Be Dramatic
Each patient who comes in has their own cosmetic goals they would like to achieve. Some patients' goals are relatively simple, while others are hoping to achieve dramatic results with cosmetic surgery.
For example, if your primary worries include a double chin, "turkey wattle," or thick bands of muscle that go up and down your neck, surgery can correct them all. If you have excess fatty tissue in your neck and chin area, your procedure can be combined with liposuction to remove the extra, unwanted fat from the area, resulting in a slimmer and younger-looking you.
The procedure also involves tightening the skin to address laxity and wrinkling. This tones the area and removes the pocket of skin (and sometimes fat) that sits beneath your chin. Depending on your desired results and current condition, it's possible to take anywhere from a decade or more off of your neck's appearance.
You'll Need Fewer Procedures Later On
When you choose to undergo the procedure earlier in your life, you'll end up saving yourself both the cost and the time required to undergo more extensive procedures later on in life. Undergoing the procedure in your 30s or even early 40s may make it far less likely you'll need to undergo a full facelift in your 50s. Should you decide later on in life that you would like another procedure, you may only need a mini facelift or mid-facelift as opposed to a full facelift.
The Recovery Period Is Brief
As a surgical procedure, this lift can be considered invasive and will require some downtime to heal. However, if you're someone who lives an active, busy life, you'll be relieved to know that your recovery time isn't very long. Most patients are able to resume working after a week and can dive back into their daily routine about three weeks after their procedure.
It Can Be Combined With Other Surgeries
If the results you're looking to achieve include more than what this procedure can offer, the procedure can be combined with other facial rejuvenation procedures. Combining procedures can help you further achieve your cosmetic goals and result in a more balanced, youthful look. Often, patients have a neck lift and facelift performed together so that they can address loose skin, wrinkles, and fat deposits throughout the entirety of their face and neck.
Why Choose Us?
You have options when considering cosmetic surgery. Choosing the right surgeon is an important factor in achieving the results you want.
Dr. John Harbison
Dr. Harbison is a facial plastic surgeon who specializes in both cosmetic and reconstructive surgery of the entire face and neck. His unique skillset, combined with leading-edge, minimally invasive surgical techniques, gives each patient-tailored, natural-looking results.
Education and Training
Dr. Harbison obtained his medical degree at the University of Missouri School of Medicine and completed his residency in Otolaryngology-Head & Neck Surgery at the University of Kansas Medical Center. His training has allowed him to garner top-notch experience in all areas of head and neck surgery, including airway, trauma, and cancer reconstruction.
After his residency, Dr. Harbison was accepted into the highly competitive Facial Plastic & Reconstructive Surgery Fellowship at the University of California-Irvine. During his fellowship, Dr. Harbison was able to train with some of the most prolific and renowned rhinoplasty, oculoplastic, and facial rejuvenation specialists in Orange County, CA. With their guidance, he was able to further develop his skills in facial aesthetic surgery, laser rejuvenation, and minimally invasive clinical therapies.
Finally, Dr. John Harbison has authored a number of articles and book chapters in the fields of Facial Plastic and Head & Neck Surgery and is a frequent guest lecturer at aesthetic medicine courses.
Our Facility
Our staff is dedicated to providing the best and safest care possible, and we are committed to keeping you comfortable and happy every time you visit our facility. Thanks to our qualifications and emphasis on patient safety and comfort, we have been accredited by the AAAASF (American Association for Accreditation of Ambulatory Surgery Facilities).
What's the AAAASF?
The AAAASF is a worldwide association that works to accredit, improve, and standardize the quality of healthcare that's available in outpatient facilities. To receive their coveted accreditation, a facility is evaluated for safety, cleanliness, patient safety, surgeon certification and qualification, facility standards, and more.
How to Get Started
Once you've decided to proceed, the first thing to do is call and make an appointment to meet with Dr. Harbison for a primary consultation. During your consultation, you will be able to discuss your cosmetic goals with him and be evaluated as a candidate for surgery. He'll make sure to clarify exactly what the procedure can and cannot do for you, as well as how it can fit your cosmetic goals.
Once Dr. Harbison has been made aware of your cosmetic goals, he may suggest additional or alternative treatments that may help produce the results you want.
Should You Bring Anything to Your Consultation?
If you can get a full copy of your complete medical records before meeting with Dr. Harbison, your initial consultation can go very quickly. However, if you're unable to obtain your medical records, that's okay! You can still work with Dr. Harbison provided you're able to fully explain your medical history and any issues you faced in the past.
Dr. Harbison will need to know information regarding any previous surgeries you've had (cosmetic or otherwise), as well as any past or present medical conditions you are experiencing. He'll need to know what medications you're currently taking, including over-the-counter medications, supplements, or vitamins, as certain medications and supplements can interfere with the recovery process.
Understanding Your Treatment Plan
After Dr. Harbison has evaluated you as a candidate for surgery and has been made aware of any medications you take and your past and present medical conditions, he will provide you with a treatment plan based on your goals and physical characteristics.
Your treatment plan will outline what you need to do to prepare for surgery as well as steps you can take to make recovery go more smoothly. Some of the steps include contacting a friend or family member to help take care of your children, if you have any, or to prepare your meals for the first week while you rest.
How Long Do the Results Last?
The results of your lift are intended to be permanent. Once you've undergone the procedure to rejuvenate your neck and chin, the results will be long-lasting. Remember, though, that while the procedure is designed to address a variety of issues that you're facing, it can't stop you from aging altogether.
How to Keep Your Results Looking Great
To keep your newly rejuvenated, more youthful contour looking fabulous for years to come, there are a few things you may want to do. You can start by using sunscreen every day to reduce the harmful effects that prolonged exposure to sunlight can have on your skin.
You should also do your best to maintain a healthy body weight by engaging in regular exercise and eating a healthy diet. If you have any specific questions or concerns about how to keep your surgery results looking great, Dr. Harbison will be more than happy to make recommendations based on your goals and concerns.
Learn More
A neck lift is designed to address the signs of aging in the neck. The benefits of the procedure are myriad and result in a younger-looking contour, increased confidence, and better self-esteem.
If you think this procedure can help you look and feel your best, or if you're interested in other treatments or procedures that will help you reach your aesthetic goals, call Omaha Face Plastic Surgery and Med Spa in Omaha, NE today to learn more.