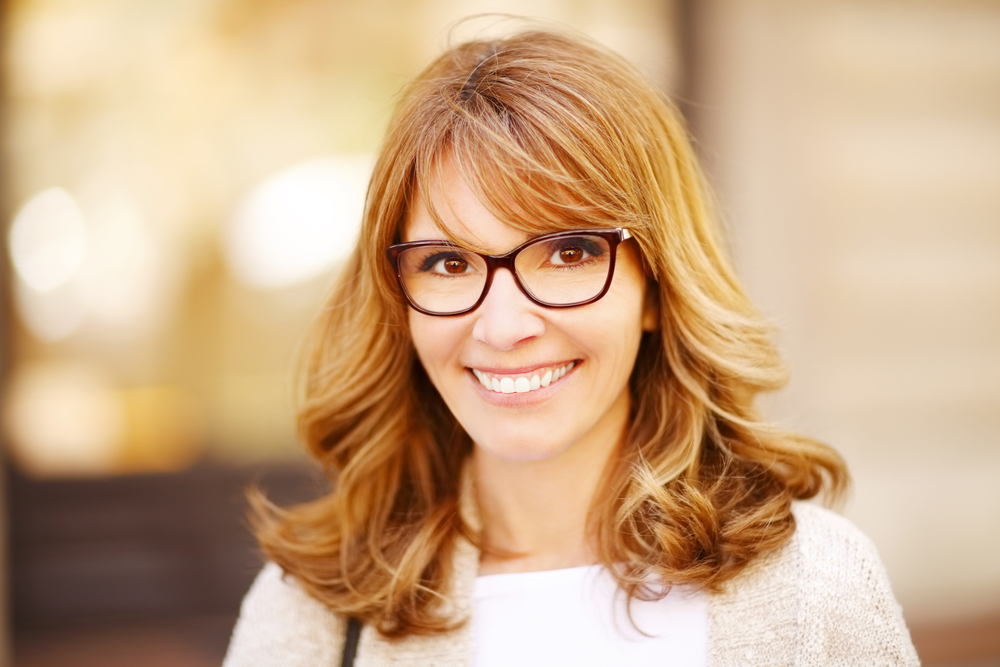 The natural aging process throws a lot of curveballs our way, some of them more frustrating than others. After all, we can have some luck restoring the moisture balance in our skin or using over-the-counter products to keep dark spots at bay, but dealing with the loss of skin volume and skin laxity are much bigger problems. At Omaha Face Plastic Surgery and Med Spa in Omaha, NE, we believe one of the best options for restoring lost facial volume is Sculptra, one of the leading dermal fillers in the world.
Although Sculptra is designed to have results that last for up to two years at a time, most experts recommend having annual top-up treatments to maintain the correct level of collagen stimulation to continue enjoying results. One treatment every year is an adequate way to have seamless results that keep the most visible signs of aging minimal. More importantly, having annual top-up appointments will ensure that any new signs of aging are dealt with quickly.
Why This Frequency?
The key behind this treatment is the way the main active ingredient of this filler stimulates the production of collagen within the sub-dermal layers of skin. The frequency of your treatments should ideally be enough to maintain a high level of collagen production so that you never lose a significant amount of facial volume again. This frequency will help keep fine lines and wrinkles from developing on your skin for as long as you continue to receive treatments.
How Long Does This Treatment Last?
This filler is formulated to produce long-lasting results, usually for up to two years. Of course, the treatment may last for more or less time depending on the composition of your skin, your age, and how well you respond to the treatment.
For example, patients who have mild or moderate age-related concerns may find that their results last for a bit longer than 24 months, while patients who are older or who have severe age-related concerns may have results that last only for 12 to 18 months at a time.
What Else Do You Need to Know About Sculptra?
As one of the foremost fillers in the world, there is plenty to learn about Sculptra before you begin your treatments. For example, it's important to understand how the treatment itself works. Your treatment appointments will typically be about 20 to 30 minutes long and will involve several small injections of the filler formula into key areas of your face to restore facial volume and resculpt the face into a more youthful appearance.
The Importance of Poly L Lactic Acid
This filler is made from poly L lactic acid, a biologically compatible synthetic compound that has proven highly effective for increasing collagen production in the skin. Poly L lactic acid is capable of stimulating the production of collagen on a cellular level once the compound is absorbed by the body; the poly L lactic acid essentially "feeds" the inert collagen in the sub-dermal layers of your skin so that collagen production can increase to a higher, more youthful rate.
Areas of Treatment
This particular dermal filler is focused on erasing both fine lines and wrinkles, as well as filling in areas of the face that have lost volume as a result of the natural aging process. For this reason, this filler can be used on virtually every area of the face, particularly areas that have become "hollow". This filler can be used on:
Temple hollows
Under-eye hollows
Crow's feet
Cheek hollows
Cheekbones
Nasolabial folds
Around the mouth
Jowls
Jawline and chin
In addition to being an ideal treatment for volume loss, this filler can also be used to contour the face into a more ideal shape. This function of the filler is usually more helpful on bony areas of the face that have become more prominent as a result of aging. For example, this filler can be used to lift up the cheekbones and redefine the jawline to create a more oval or youthfully rounded shape.
Number of Treatments and Vials
Most other dermal fillers are a one-and-done type of treatment, where you only need one treatment appointment at a time to produce your ideal results. This filler is different because your first treatment will actually include a round of three to four appointments in order to achieve optimal results over time. Your initial treatments will usually be spaced a few weeks apart so that we can assess your progress over a short period of time.
Additionally, while most other injectable treatments are measured by "units" of specialized formulas, this filler is measured by vials. It's common for one entire vial of this filler to be used during each of your treatment appointments, both your initial round of treatments and your maintenance appointments.
Pre and Post Care Instructions
Similar to other injectable treatments, you will need to follow a few instructions before and after your treatment. These instructions will ensure that your treatment is as simple and effective as possible, which will help you enjoy the results of your treatment much more quickly.
After your consultation, you will be given pre-care instructions that should be followed for about five to seven days before your treatment appointment. One important direction to pay attention to is the directive to reschedule your appointment if you have a current cold-sore breakout. Other pre-care instructions for this treatment will include:
Do not use Aspirin or NSAIDs
Avoid blood-thinning supplements, such as Ginkgo and Vitamin E
Do not drink alcohol
Drink plenty of water
Do not use Retinol or acid products
Avoid exfoliating the skin
After your treatment, you will be able to drive yourself back home or to your next activity. However, you will still need to closely follow your post-care instructions closely for about three to seven days, which will include:
Using ice three times a day
Take Tylenol as needed
Avoid sunlight and UV exposure, including tanning beds
No strenuous exercise
Always use SPF 30 or greater
Do not exfoliate the skin
Do not use Retinol or acid products
Massage treatment areas five times a day
Both before and after your treatment, you may want to use Arnica supplements to reduce any bruising that may occur as a result of your treatment. Some people are known to bruise more easily than others, so if you know that you have particularly sensitive skin, using an Arnica product like SinEcch may help reduce bruising and speed up your recovery time.
Why Massage Is Necessary
Many patients are surprised to learn that massaging the areas of injection is a recommended after-care step, especially since other injectable treatments tend to discourage rubbing or touching the skin for several days. However, for this filler, massaging your skin is the best way to work the product into the skin, speed up the absorption of the filler, and kickstart the production of collagen.
While many patients prefer to massage their skin with their hands, other patients find that using jade or quartz derma rollers for more even pressure on the skin. Smooth derma rollers made from jade or quartz are commonly used for at-home collagen induction therapy, so there is a good chance you may already have this tool.
Recovery and Results
Outside of following your aftercare instructions closely, there is no set recovery time for this treatment and most patients are free to return to normal activities within hours of treatment. The results of this filler, on the other hand, are a little more complicated. For example, many patients are dismayed to see that the initial results of plush and supple skin disappear within days of the treatment – but those results are caused by the infusion of saline that is mixed into the injections, so they were never true results.
Instead, the true results of this treatment will take several weeks to become visible. This is because it takes some time for the poly L lactic acid to be fully absorbed by your skin and begin stimulating the production of collagen. While the results of this treatment will largely depend on how quickly your body begins to produce higher levels of collagen, most patients can start seeing results within four to eight weeks after their first treatment appointment.
Maintaining Results
While maintaining your results will depend mainly on your annual top-up appointments, there are other things you can do to maintain your results and support the health of your skin to prevent any continued age-related concerns. For example, using the right skincare products that are formulated to handle age-related concerns will support the collagen production in your skin, protect against sun damage, and balance the overall health of your skin.
Advantages of This Filler
This unique filler has plenty of advantages. For example, the long-lasting results easily surpass the longevity of other dermal fillers. Other advantages of this treatment include:
Stimulates Collagen
While some fillers may temporarily boost skin volume, this filler is different because it stimulates collagen production on a cellular level. This is part of the reason why the results of this treatment last so long – because the poly L lactic acid works with your body to increase and sustain collagen production.
Healthy Glow
Interestingly, this treatment also produces a healthy glow for the skin, something that is again attributed to the poly L lactic acid. As collagen production increases within your skin's sub-dermal layers, your general rate of cellular turnover will also increase and your skin will produce a healthy, youthful glow.
Easily Combined
This treatment is also easily combined with other cosmetic treatments. Because this filler addresses sub-dermal age-related issues, many patients are able to focus on superficial age-related concerns, such as uneven skin tone and texture, dark spots, melasma, sun damage, and more. Patients who use this filler can easily combine laser treatments, facials, and exfoliating treatments to their regular skincare to fully correct all age-related concerns.
Is Sculptra Better Than Other Fillers?
Whether or not this filler is better than others truly depends on you. Some patients prefer this filler for the amount of volume it can produce on the skin, particularly if there are many hollow areas that need to be filled. Other patients like to only use this filler on certain areas of the face and rely on other fillers or injectables to handle various other fine lines and wrinkles.
Who Are Good Candidates?
Candidates for this treatment include those who do not have any known allergies to poly L lactic acid, as well as patients who are not currently pregnant or breastfeeding. We will determine your qualifications for this filler during your consultation appointment.
Restore Your Youthful Appearance With Sculptra
Aging doesn't have to throw you for a loop and you don't have to make peace with any loss of skin volume. If you think this filler is an ideal choice for your aging concerns, please contact Omaha Face Plastic Surgery and Med Spa in Omaha, NE to schedule your consultation today!