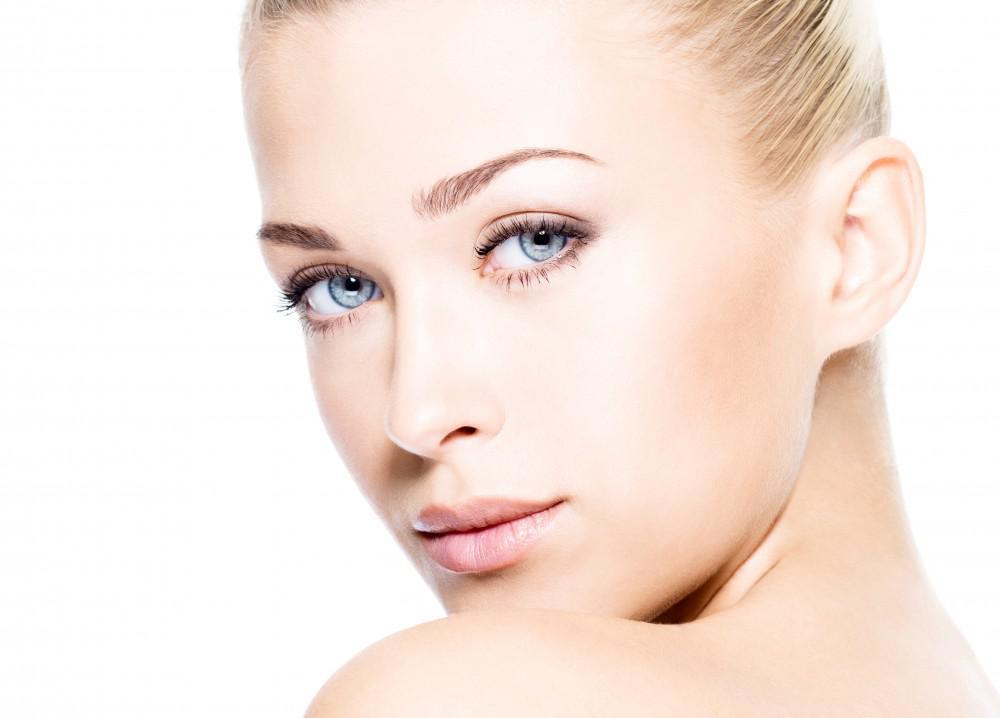 Bothered by Protruding Ears? How Otoplasy Can Help
Were you ever teased as a child because of the shape or form of your ears? The position of your ears can dramatically affect your appearance, and if you have protruding ears, you may be a good candidate for otoplasty. This procedure, performed by Dr. Harbison at the Omaha Face Plastic Surgery and Med Spa in Omaha, NE, can give you the confidence you deserve from the appearance you desire.
What Is an Otoplasty?
An otoplasty is a common type of cosmetic surgery that transforms the appearance of the ears by adjusting their size and shape. Most often, it's performed on those who are concerned about how far their ears protrude from their head or those with overly large ears—a condition called macrotia.
This surgery can correct ears that were damaged due to an accident or injury, and it can even help those who have misshapen ears due to a birth defect. Because the ears are instrumental in shaping the appearance and character of the face, this procedure is one of the most common facial plastic surgeries.
An otoplasty can bring a sense of aesthetic balance back into the face and prevent the ears from being the first thing someone notices. You may have also heard this referred to as an "ear pinning" procedure. While it is often called that, this is not accurate. The ears are not "pinned." Instead, the ear cartilage is adjusted and pulled in closer to the head, where it is held in place by sutures.
The Anatomy of the Outer Ear
The wide variety in sizes and shapes of the outer ear gives everyone their unique appearance. The ear is composed of cartilage and skin, and there are three parts to the outer ear.
Parts of the Outer Ear
While the outer ear is made up of several curves and contours, the three main parts are called the tragus, the helix and the lobule. The tragus is the "flap" or part that sits near the ear canal. The lobule is the lower part of the ear, and it includes the ear lobe. The helix is the curved, upper part of the outer ear.
There are other names for other folds and creases in the outer ear. They are:
The antihelix
The concha
The antitragus
Who Should Consider This Procedure?
Almost anyone who isn't pleased with the way his or her ears look is a candidate for this type of ear plastic surgery. If you think your ears stick too far out from your head or if you think they're too big or misshapen, you should consider this procedure.
Many who have had ear plastic surgery report that as a result of the procedure, they have experienced a boost in self-esteem and they feel more confident than they did before the surgery.
Can Children Have This Procedure?
Yes, and many do. Parents are often concerned about the teasing that many elementary school children experience due to oversized, protruding ears and feel that addressing the issue before adulthood can greatly enhance their child's emotional health.
The procedure can be done any time after the cartilage in the ears has fully matured and is sufficiently stabilized. This typically occurs when the child is around four to five years old.
Who Is a Good Candidate for Ear Surgery?
There are several factors that influence who is a good candidate for otoplasty. In general, adults and teens who are candidates for the procedure should be in good general health without a life-threatening or serious illness. Ideally, candidates should be non-smokers because smoking can affect the body's rate of healing.
Most importantly, if you want to be considered a candidate for this procedure, you should have a positive outlook and clearly communicate your goals and desires for the surgery with your health care team. It's important for everyone to understand what you expect to gain from the procedure.
Are Children Good Candidates for Ear Surgery?
Children can be good candidates for ear surgery provided that their ears have matured and the ear's cartilage has stabilized. This usually occurs by the age of five. Children who are good candidates should also be able to cooperate and follow instructions as much as possible. It's also important that if the child has chronic ear infections that these infections are being treated in a timely and effective manner.
While recovery times can be differ, it will usually take about a week before a child can return to their normal activities.
How to Talk to Children About Surgery
Have you decided that ear plastic surgery is the best option for your child? Be sure your child understands the benefits of the surgery and offer reassurance if he or she is frightened. Encourage your child to ask the doctor questions and try to make sure that they are listening to the answers.
You may want to consider scheduling the surgery for a time when your child is out of school, such as summer or spring break.
After Your Child's Surgery
Tell your child about what to expect. Explain that there may be bandages to wear around the ears and that he or she will not be able to do some strenuous activities or play certain sports for a few weeks after the surgery. Make sure your child understands that they should not tug on the ears after surgery.
The good news is that children are often very pleased with the results of ear plastic surgery. The end result can provide them the self-esteem that is so important during these formative years.
Before Ear Surgery
The success of your procedure rests in your willingness to openly speak with our health care team about your needs and desires. We'll ask you extensive questions about not just your ears, but your general overall health and what you hope to achieve through your procedure.
It's important for you to be absolutely honest with us about what you expect regarding your hopes for the results of the procedure as well as your overall health history.
Communicate With Your Doctor
During your consultation, be prepared to list any current medications you're taking, including herbal supplements. It's also vital to let us know about any previous surgeries as well as alcohol and tobacco use.
Pre-Surgical Appointments
Before any surgery, we'll examine your general health. It's important to let us know if you have any pre-existing conditions we should be aware of. We'll also do a thorough examination of your ears and take extensive photographs of them that will become a part of your medical record.
After reviewing these, we'll outline the options and provide a recommendation for treatment. We'll review the proposed outcomes of ear surgery and explain the procedure in greater detail. If you have any questions, it's important for you to mention them so we can discuss them and provide the answers you need.
Is Anesthesia Used During the Procedure?
Because every patient is different, the type of anesthesia may vary depending upon the scope and extent of the surgery. In general, the procedure is performed on adults using local anesthesia and mild sedation. For children, otoplasty is done under general anesthesia.
What Is the Difference Between General and Local Anesthesia?
Local anesthesia numbs the particular area that is being worked on, and the patient is awake during the procedure. In some cases, the patient may also be given a mild sedative in addition to the local anesthesia. In general anesthesia, the patient is "asleep" or unconscious during the procedure.
How Is the Procedure Performed?
The specifics of the procedure depend upon the underlying reason for ear surgery. In fact, there may be several anatomical issues that contribute to large, protruding ears or other issues that need correction.
Anesthesia Is Administered
First, anesthesia will be administered. For adults, this is generally a local anesthesia and a sedative. Children are typically placed under general anesthesia.
An Incision Is Made
An incision is made on the back surface of the ear. This enables the surgeon to utilize techniques to increase the folds inside the rim of the ear or reduce enlarged areas.
Typically, incisions are only needed on the back surface of the ear. If incisions are needed in other areas of the ear, they can be easily hidden within the folds.
The Incision Is Closed
After the work is completed, the incision is carefully closed.
Timeframe
All surgeries are unique, but in general this procedure takes around two hours.
How Soon Will I See Results?
One of the great benefits of this type of ear surgery is that the results are almost immediately visible, particularly if the surgery was done to correct protruding ears. Once the dressings are removed and the initial healing process is completed, the end result is revealed.
What to Expect After Ear Plastic Surgery
The procedure is typically done on an outpatient basis, so you will need to have someone drive you home after the surgery. The ears will need to remain bandaged for one to two days. Then, at your first follow-up appointment, the dressing will be removed and we'll carefully examine your ears.
Afterward, we'll apply a home pressure dressing that will need to be worn for the next seven days. You'll have to wear a headband when you sleep for the next several weeks to protect and comfort the ears. In addition, you'll be on antibiotics for a while in order to ensure there is no infection.
Is There Anything to Avoid After Ear Plastic Surgery?
You should avoid contact sports and strenuous activity for around three weeks after the procedure. This is necessary in order to give your ears the adequate healing time needed. It's also important that the incisions are kept from:
Excessive sunlight
Lights from tanning beds
Motion
Abrasion
Tugging/force
You may also need to have some time away from wearing your glasses because the frames may rest on the incision site. Be sure to ask about how long it will be before you will be able to wear your glasses again.
Is Ear Surgery Covered By Insurance?
This all depends upon your individual policy. Many insurers may consider it a purely cosmetic procedure and therefore will not cover it. However, under certain circumstances, it may be considered a reconstructive surgery, which means there may be some coverage. If you are a good candidate for the procedure and you're considering ear surgery, it's vital to speak with your health insurance carrier to get a complete idea of what will and won't be covered.
Ear Surgery Can Transform Your Outlook on Life
Are you considering ear surgery to provide a new outlook on life? Do you think the procedure will help your son or daughter during their formative years in school? Contact Omaha Face Plastic Surgery and Med Spa in Omaha, NE for an appointment.