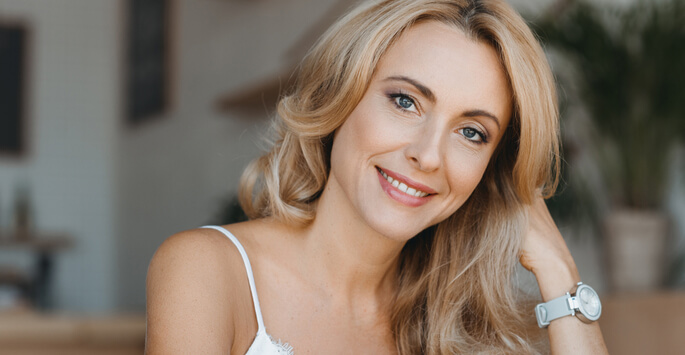 As we age, we often do not like what begins to happen to the skin on our face. It starts to look old and worn, often causing us to feel that way about ourselves. However, there are options for us to change this and reverse it, at least for a time. Facelift procedures have become a popular and efficient way in which to do so. But many have questions as to whether or not this is a good fit for them and their needs.
Good Physical Health
As with any surgical procedure, it is advised that you are in good overall health to begin with. A facelift is a surgical procedure and, therefore, requires some healing and recovery time. However, the healthier you are, the better your results and the sooner you get back to your life. Please talk to our doctor about any pre-existing conditions you may have to determine if this is the best option for you and your needs.
Overall Skin Condition
It is important that your skin is in fairly good condition before you think about having a facelift. Your skin should still contain some elasticity and be flexible. It should still bounce back a bit when touched. Certain lifestyle factors over the years can damage your skin's ability to do this, making it more difficult for your skin to heal properly after the surgery is done.
Underlying Facial Bone Structure
The bones that lie under the facial skin are also important when deciding whether or not to undergo a facelift. If you are happy with your bone structure, then the results of your facelift will be more likely to meet your expectations. If, however, you are unhappy with the shape of your nose, for example, it may serve you best to explore other options.
Realistic Expectations
One of the most important things to do in preparation for a facelift is to have realistic expectations of what your results will be. The purpose of a facelift is to make you look younger. However, the end result is still supposed to look like you. There is not a change in your facial structure or characteristics. Good candidates for the procedure understand this.
Getting Started
If you think you may be a good candidate for a facelift, book an appointment at Omaha Face Plastic Surgery & Medspa so that you can find out for sure. Contact us today to schedule your consultation at our office in Omaha!