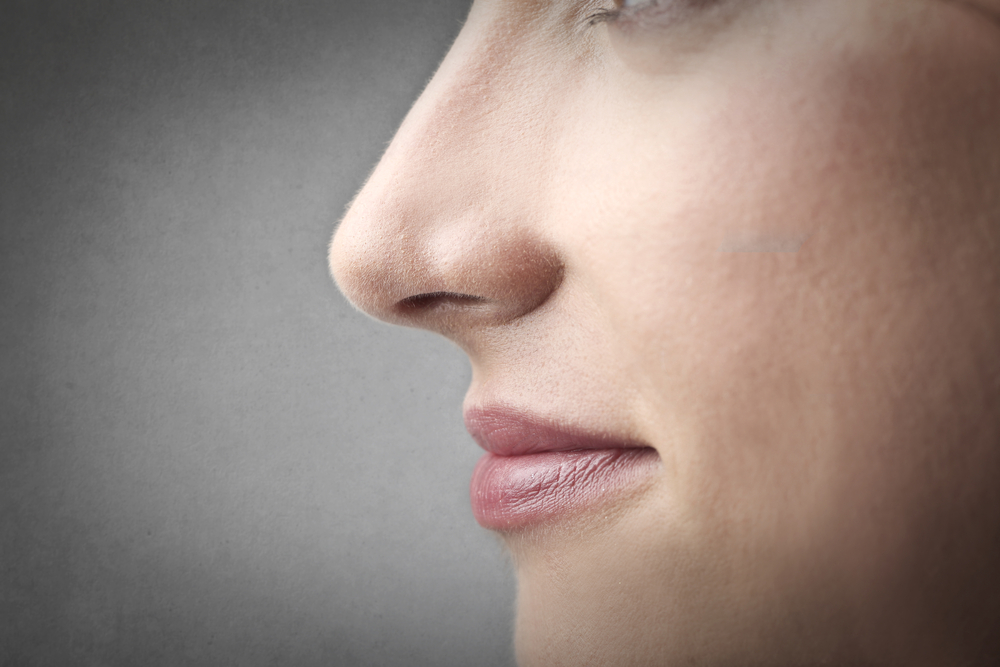 When you look at your nose in the mirror, are you satisfied with its appearance? Do you want a permanent solution to cosmetic and structural irregularities? If so, rhinoplasty could be the surgery you've been waiting for! At Omaha Face Plastic Surgery and Med Spa in Omaha, NE, we're proud to offer this transformative surgery. Our staff will let you know what you can expect before, during, and after rhinoplasty and are committed to helping you achieve the best results possible.
What Should I Expect After Rhinoplasty?
For most patients, the main question they have about this procedure–also called a nose job–is what to expect after rhinoplasty. This procedure creates a great deal of change in the appearance and structure of your nose. The recovery process is a vital stage, and it's important to understand this procedure and follow our instructions and recommendations to see an optimal outcome.
When performed by our experienced doctors, rhinoplasty can successfully minimize cosmetic concerns, correct structural irregularities, and create your ideal image in one appointment.
What Are the Benefits of Surgery?
This surgery is able to permanently change the appearance of your nose and correct common structural issues that can inhibit your ability to breathe comfortably. It is typically pursued by patients with mild to severe cosmetic and structural concerns and, in general, it is safe and effective for most patients.
While it comes with associated risks as a surgical procedure, the nose job is one of our most-performed procedures and our entire professional staff is prepared to ensure your health and well-being during the procedure process. Results are almost immediately visible, and the healing process is relatively easy for most patients. We are committed to creating discreet, natural-looking results, so you can rest assured that you'll still look like you once your surgery is complete.
The changes you see in your nose will be permanent, giving you many long years to enjoy your new look, and you should expect to feel a serious confidence boost once you see your concerns erased.
Which Types Are Available?
The two nose jobs we offer are open and endonasal (closed) rhinoplasty. The type of surgery recommended for you will depend on your unique concerns and circumstances.
Open Rhinoplasty
Open rhinoplasty is performed by creating a small incision in the columella, or area between the nostrils, and two incisions inside the nose. These incisions allow our doctor to access the internal structure of your nose, including the bone, cartilage, and tissue under the skin.
During surgery, they can shave, cut, or remove these parts of the nose to create your ideal shape and correct structural concerns affecting the nasal passages, bone structure, or other internal elements. While this procedure requires internal and external incisions, resulting scars are nearly invisible once healed thanks to discreet placement.
Endonasal (Closed) Rhinoplasty
The endonasal rhinoplasty only requires incisions inside the nasal passages. With these points of access, our doctors can effectively address a number of common concerns in a less invasive manner. Recovery is often quicker and there are no exterior scars once your surgery is complete. In some cases, even structural concerns, such as a deviated septum, can be addressed with this surgical method.
What Concerns Can Be Addressed?
For most of our patients, virtually any concern related to the appearance or structure of the nose can be addressed with a nose job. Here are some of the most common concerns addressed with this procedure:
Size
The size of your nose affects the general appearance of your face and profile. A nose that is too small or too large can create an imbalance in your face and impact your self-esteem when you look at yourself in the mirror. A nose job can successfully change the size of your nose to better fit your face and match your ideal image goals.
Nasal Bridge
Cosmetic concerns along the nasal bridge, such as lumps or bumps, are most noticeable from the side, but an uneven, thin, or wide nasal bridge can be just as noticeable from the front. Our doctors can shave the bone under the skin to smooth the nasal bridge and correct symmetry concerns. This process can dramatically change the shape of your nose and achieve a straighter, smoother appearance.
Nasal Tip
The nasal tip can be hooked, upturned, cleft, or enlarged. These concerns affect the way your nose looks from the front and side, but they can all be addressed with a nose job surgery. Our doctors can strategically shift cartilage to change the shape of the tip or remove excess cartilage and tissue to address an unwanted shape or feature.
Concavity
Various areas of the nose, including the nasal bridge and the sides of the nostrils, can appear to be concave. A nose job can help lift these hollow areas and add volume to create a fuller appearance and correct concavity.
Symmetry
Asymmetrical noses may appear crooked from the front or side. You may also notice that your nostrils are different sizes or that your nose or nasal tip curves to the right or left. During a nose job, our doctors can straighten the nose, correct the symmetry of the nostrils, and create a permanent balance in your nose's overall appearance.
Breathing Difficulties
Structural issues in the nose can lead to a variety of breathing concerns, including audible breathing, snoring, and difficulty breathing through the nose. A nose job can help correct a deviated septum, straighten curved nasal passages, and create wider nasal passages to improve breathing.
Injury
Past injuries can permanently impact the way your nose looks. No matter how long ago your nose was injured, our doctors can help correct signs of a past injury. These can include a broken nose, a crooked nasal bridge, or external injuries to cartilage or tissue. After rhinoplasty, you could see your original appearance restored as the effects of your injury are reverted or minimized.
Previous Surgeries
Some patients pursue rhinoplasty to correct concerns created by a past procedure. This type of nose job is called a revision rhinoplasty. In these cases, each patient is thoroughly examined by our doctors to ensure that a revision procedure would be successful. In general, patients are able to pursue a second rhinoplasty as long as there are no prohibitive factors.
What Can I Not Do After Rhinoplasty?
While it is a small part of your body, the nose plays a big part in your regular functioning. Because of this, the recovery process after rhinoplasty is the most important stage of your procedure. It's essential that you follow your doctor's specific instructions to protect your nose as it heals and ensure that you see excellent results.
We recommend that you avoid blowing or touching your nose for at least two weeks after surgery. During this time, you should not wear glasses and should sneeze with your mouth open and covered with a tissue to decrease pressure in your nose. You will be asked to refrain from taking blood-thinning medications, some herbal supplements, and alcoholic beverages for approximately two weeks.
You may not smoke at all for at least one month and should consider quitting this habit altogether to preserve your general health. Strenuous activity and exercise should be avoided for at least four weeks. Finally, you must stay out of the sun while your nose heals. Sun damage can negatively impact your results during the recovery process. It also accelerates signs of aging in the skin, which is why it's important to always wear sunscreen whenever you are outdoors.
What Is a Typical Procedure Process?
Consultation
The first appointment you have will be an initial consultation. During this appointment, one of our doctors will examine your nose, review your medical history, and discuss your ideal results. If you are eligible for treatment, you will be given instructions on how to prepare for your surgery.
Preparation
Preparing for a nose job surgery is fairly easy. You must stop taking blood-thinning medications like ibuprofen and some herbal supplements at least two weeks before surgery to reduce your risk of bleeding and bruising. For the same reason, alcohol should be avoided during this period. You are not allowed to smoke within four weeks of your surgery as nicotine can slow the healing process and increase your risk of infection. Finally, you will need to fast from food and water the evening before your surgery to prepare for general anesthesia.
Procedure
On the day of your procedure, your doctor will be available to answer any questions you may have. You will be given general anesthesia and remain asleep for the entire procedure. Your doctor will perform the predetermined nose job, which can take one to three hours. The incision sites will be closed with small sutures and your nose may be covered with a protective nasal cast, depending on the procedure performed. Once you are awake, you can be driven home by a friend or family member to recover.
Recovery
After rhinoplasty, most patients spend between six and 10 days at home recovering. You may experience mild swelling and tenderness, which can be alleviated with pain medication if needed. You should avoid getting the dressing and cast on your nose wet until your doctor removes it approximately five days after your procedure. You should continue to avoid certain medications, alcohol, and smoking as instructed. Most patients are able to return to work about one week after surgery.
Results
Your final results will be visible after your doctor removes your dressing and cast. Your areas of concern should be noticeably improved and, as time passes, any external incision sites will fade. Your results will be permanent, although you can always enhance your final appearance as needed.
Am I an Ideal Candidate?
If you are a man or woman concerned about the appearance or structure of your nose, you could be a good candidate for this procedure. We recommend that you wait until your nose is at its adult size before you pursue this surgery. For most patients, the nose is finished growing between the ages of 14-16.
You should be generally healthy and free from any bleeding disorders or other medical conditions that may interact negatively with surgery. You should also be able to commit to the recovery period required. If you have any questions, one of our doctors would be happy to help you evaluate your candidacy.
Contact Us to Learn More!
If you're ready to learn more about rhinoplasty, contact our team of experts at Omaha Face Plastic Surgery and Med Spa in Omaha, NE to schedule an initial consultation today! We look forward to serving you soon!