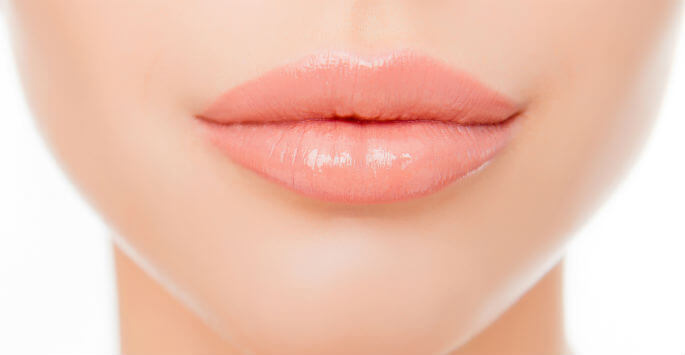 Individuals often experience a thinning of the lips during the mature adult years. Fat deposits beneath the lip skin often lose volume, and less moisture is retained in the supportive tissues that lie beneath the skin. Plumping procedures include implants, chemical injections, and even surgery. A popular alternative to these corrections is a fat transfer. This type of lip augmentation involves transferring fat from another part of the body to the lips. The probability of a negative reaction is practically zero. If you are suffering from tight, thin lips that no longer show the natural curves and swoops they did when you were younger, consider a fat transfer lip augmentation procedure.
What Lip Augmentation Does
When the lips are plumped with a moisture-attracting agent, they fill out once more. However, the amount of plumping differs from one individual to another. The tissues that fill with fluid often become uneven, the result being fuller but misshapen lips. Implants aren't right for everyone either.
Fat transfer via injection is a great choice for those who want to restore their lips to a more youthful appearance. The surgeon can accurately determine how much fat should be injected in each area of the upper and lower lip. Fat stays in place longer, meaning that this type of lip augmentation is more permanent than other techniques so often used today.
How the Transfer is Performed
We consult with the client so that we can study the shape of the lips and learn about the goals. We will design a custom procedure that involves the use of a specific amount of fat for each area of the upper and/or lower lip.
Following the Treatment
The injected fat cells will stay in place for a very long time. Some of the fat cells die during transfer, so we may choose to inject more or less depending on your needs.
What About the Results?
Results will vary from one individual to another. This is because no two pairs of lips are shaped exactly the same. It's important to have realistic outcome expectations prior to choosing this or any other type of cosmetic lip augmentation procedure.
Find Out More About Lip Augmentation
If you're concerned about your thinning lips but are wary of implants or fillers, consider fat transfer lip augmentation at Omaha Face Plastic Surgery & Medspa in Omaha, NE. Contact us today to book an appointment and learn more!