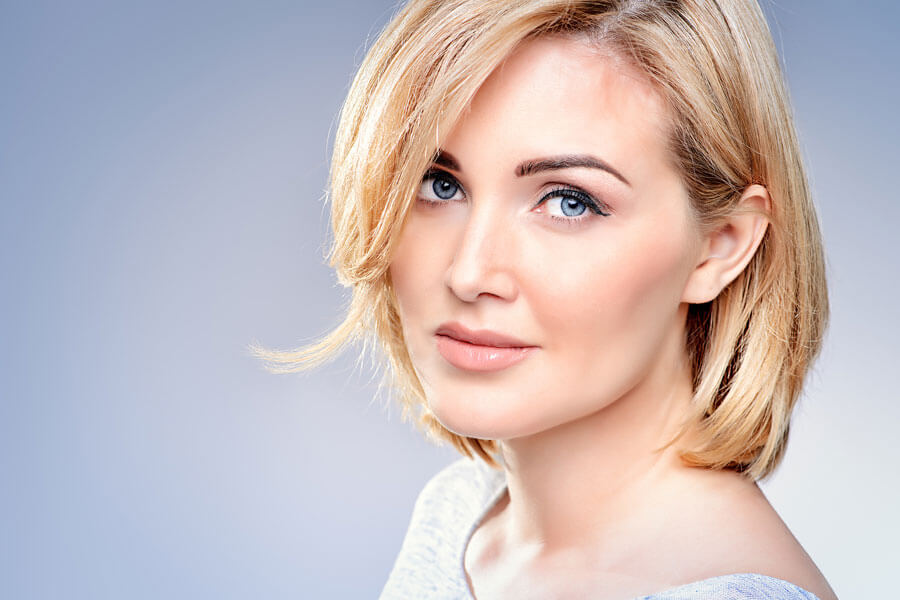 How to Get Vibrant Skin With Dermaplaning
Everyone wants to have silky smooth skin, but it's not the easiest goal to achieve. Your face goes through a lot every day, from cleansing to being outside in the sun to getting rubbed against your pillow every night. At Omaha Face in Omaha, NE, we can help you achieve the smooth skin you're looking for. Dermaplaning is a treatment that can help reduce imperfections in your skins' texture.
What Is Dermaplaning?
Dermaplaning is a treatment that removes all of the tiny hairs from your face with a tapered blade. The treatment is designed to remove hair, what we refer to as peach fuzz, and dirt from the top layer of your face. This treatment works as an exfoliator to open up your pores and make your skin glow.
If your skin is clogged, you may have acne breakouts, blackheads or whiteheads. Through our exfoliating treatment, we can get rid of the top layer of your skin to reveal baby smooth and new skin. During every appointment, the excess oils and dirt are safely shaved off of the face. We remove layers of dead skin cells without damaging your skin or applying any harsh ingredients.
What Does It Do For Your Skin?
This treatment will remove all of the substances clogging your pores from the surface of your skin. This includes the peach fuzz that you tend to feel all over your face. This peach fuzz can trap small specs of dirt and oil. By eliminating anything that's stuck in your pores, you're giving your skin space to breathe.
The new skin that's revealed after the treatment has been exfoliated and will make your skin glow. This treatment method is painless and requires no downtime. To extend the efficacy of the treatment, you can pair it with one of our chemical peels.
Benefits of Dermaplaning
This treatment is designed to make skin look and feel smoother. On top of that, it can help reduce the appearance of acne scars. When you're considering if this facial therapy is a treatment that would work for you, consider that this exfoliating therapy:
Allows for deeper product penetration
Removes soft facial hair
Works on all skin types
Provides instant results
Diminishes the look of wrinkles
If you're looking for a more natural way to exfoliate your skin without masks or chemicals, then this facial treatment is the perfect solution for you.
Myths About This Therapy Treatment
When it comes to skincare, there are always myths floating around about what works and what doesn't. For this treatment, the most common myths include:
It's not for darker skin types
It's a painful treatment
It causes breakouts
Your facial hair grows back thicker
None of these myths are accurate. The treatment removes the skin cells and fine hairs on your face, but the little hairs grow back as the same texture. Unless you have very oily skin, this facial treatment will not cause breakouts. One of the great aspects of this skin smoothing treatment is it's effective on all different types of skin and skin tones. It's a great option for those who have sensitive skin and react harshly to traditional chemical peels. Treat your skin to this effective treatment at Omaha Face Plastic Surgery and Medspa.
What to Expect During a Session
During an appointment, your aesthetician will walk you through the process before we begin. We'll start by cleansing your face to remove any oils from the surface. By removing makeup and other pollutants before we begin, you can achieve greater results.
The treatment next involves having our highly-trained aesthetician slowly shave off the tiny hairs and other substances on the surface of your skin. It's completely painless, and the treatment is only performed on your face.
After the treatment is complete, your face will feel slightly sensitive to sun exposure. Your facial skin could also appear slightly pink. We recommend applying sunscreen to your face before leaving our facility to protect your new layer of skin from sun damage. This treatment is recommended for those who have reasonably clear skin. It's not recommended for those who are currently experiencing an acne flare-up. Once your skin clears, we can schedule an appointment so you can enjoy the best results possible.
What's Included In Our Service?
On top of our dermaplaning service, we combine other treatments into one session to give you the best results possible. By initially opening up the pores on your face through dermaplaning, we can prep the skin to receive facial products. By applying a face mask or peel to your face after the treatment is complete, your newly rejuvenated skin cells can soak up all the product. We can reach deeper levels in the skin to make your face glow and feel smooth to the touch.
Our aesthetician will clean your face to prepare it before starting the treatment. After your face is properly cleansed, we'll start removing dead skin cells and hair from small sections of your face. We don't go over the same place twice, so your dead skin cells are removed and your new skin cells aren't damaged. This therapy treatment is painless and doesn't require any downtime.
How to Care For Your Skin Post-Treatment
Since this facial treatment involves removing layers and layers of dead skin on your face, it's important to treat your new skin cells with love. After your treatment, we recommend letting your skin breathe for the rest of the day. This means you should apply a thin sunscreen to protect the new skin cells and wait until the next day to put on makeup or any heavy products.
Your skin will be prepped and open, so right after your treatment is the time to add a super moisturizing mask or a vitamin-infused serum. This facial treatment allows your face masks to seep deep into your pores and transform your skin.
Frequently Asked Questions
When it comes to your face and your skin, you want to know everything you can before you put anything on it. Everyone has goals when it comes to the look and feel of their skin.
If you want to achieve a silky and baby smooth feel to your face, consider scheduling an appointment for dermaplaning. This can be a good starting point to kick-start your beauty routine or to give your face the boost it needs. The following questions are ones people frequently ask before booking a treatment:
Can You Combine Dermaplaning With a Chemical Peel?
This facial therapy works efficiently and smoothly to remove layers of dead skin. The motion of small movement with the blade across your face stimulates collagen growth. By applying a chemical peel to your freshly prepped face, you can work nutrients and healthy products deeper into your skin.
You can combine a soothing or rejuvenating peel to your initial treatment to achieve amplified results. If your skin is more prone to acne, a chemical peel that's made of ingredients targeting acne could help your skin more than this treatment will.
What's the Difference Between Dermaplaning and a Chemical Peel?
Although both treatments act as exfoliators and remove dead skin from your face, they work in different ways. A chemical peel uses acidic substances to gently remove dead skin and other particles from your face. After the peel is complete, you'll be left with smooth and new skin. Instead of using chemicals that have been combined into a mask, dermaplaning uses a tool to achieve the same effect.
The small blade that's used during these treatments is sterile and designed to remove all of the small hairs from your face. By slowly shaving in small sections, your esthetician will peel dead skin, oils, and hair off of your skin. After the treatment is complete, you'll be left with smooth skin that starts to regenerate new cells.
How Often Can This Treatment Be Performed?
Like most treatments, it's always best not to schedule follow-up appointments too close to your initial treatment. The skin needs time to rejuvenate and create new skin cells. Each treatment can remove two to three weeks of skin from your face, so scheduling treatments at least a month after your initial appointment is recommended. That way, you can achieve the best results and thoroughly enjoy your new skin.
If you have particularly oily or acne-prone skin, it's recommended that you schedule an appointment for a traditional peel or other type of exfoliating treatment. This particular therapy method removes all of the tiny hairs from your face, which hold oil outside of your pores. When this hair is removed, the oils could clog your skin and cause acne breakouts.
What's the Difference Between At-Home Dermaplaning and Professional Treatment?
It seems like every beauty treatment has a do-it-yourself version, but is dermaplaning at home worth it? Since this facial treatment involves a sharp blade, you should only receive this treatment from a qualified professional. By trusting a skilled aesthetician to perform the treatment, you can achieve all of the results associated with the treatment.
How Can You Extend Your Treatment?
One of the great things about this treatment is that it prepares your skin to kick your facial products into high gear. You can pair this treatment with a specific facial or growth serums that include vitamin A and C to help maintain your results. Since this facial treatment acts as a deep exfoliant, your skin will be plump and more beautiful. By applying products that assist with boosting the collagen in your skin, you can prolong the results of your treatment.
Getting the Look You've Always Wanted
Every beauty treatment has its benefits. Whether you want smooth skin, plumper skin or skin with fewer wrinkles, there's a treatment out there to help you achieve that. This version of an exfoliating therapy uses a sterile scalpel to slowly shave off the tiny hairs on your face. On top of that, it removes layers of dead skin without the use of harsh chemicals. The entire process works to exfoliate your skin and promote skin growth. The entire process boosts collagen levels in your face and should be performed by a qualified esthetician to achieve the best results.
After your treatment, there are a few things you can do to extend the life of your new silky smooth skin. You can apply your favorite serums or get a facial to really amplify the results of the treatment. You can also combine this therapy with a peel or intense mask. It's important to apply healthy and nutrient-rich products to your face after this treatment. Contact our knowledgeable staff at Omaha Face in Omaha, NE today to help you decide what treatments would work best for your skin.